MANY OF OUR ROOMS HAVE A
GREAT VIEW OF THE IRISH SEA

There is nothing quite looking out to sea from the comfort of your room
GET THAT HOME FROM HOME FEELING

Our rooms are cosy and comfortable.
We have everything you need to ensure that you have as relaxing stay as possible when visiting Blackpool
Our Rooms
All of our rooms are ensuite. Some have Sea Views.
TWIN & DOUBLE ROOMS
We have seven double rooms, four have a view of the Irish Sea. We also have one twin room.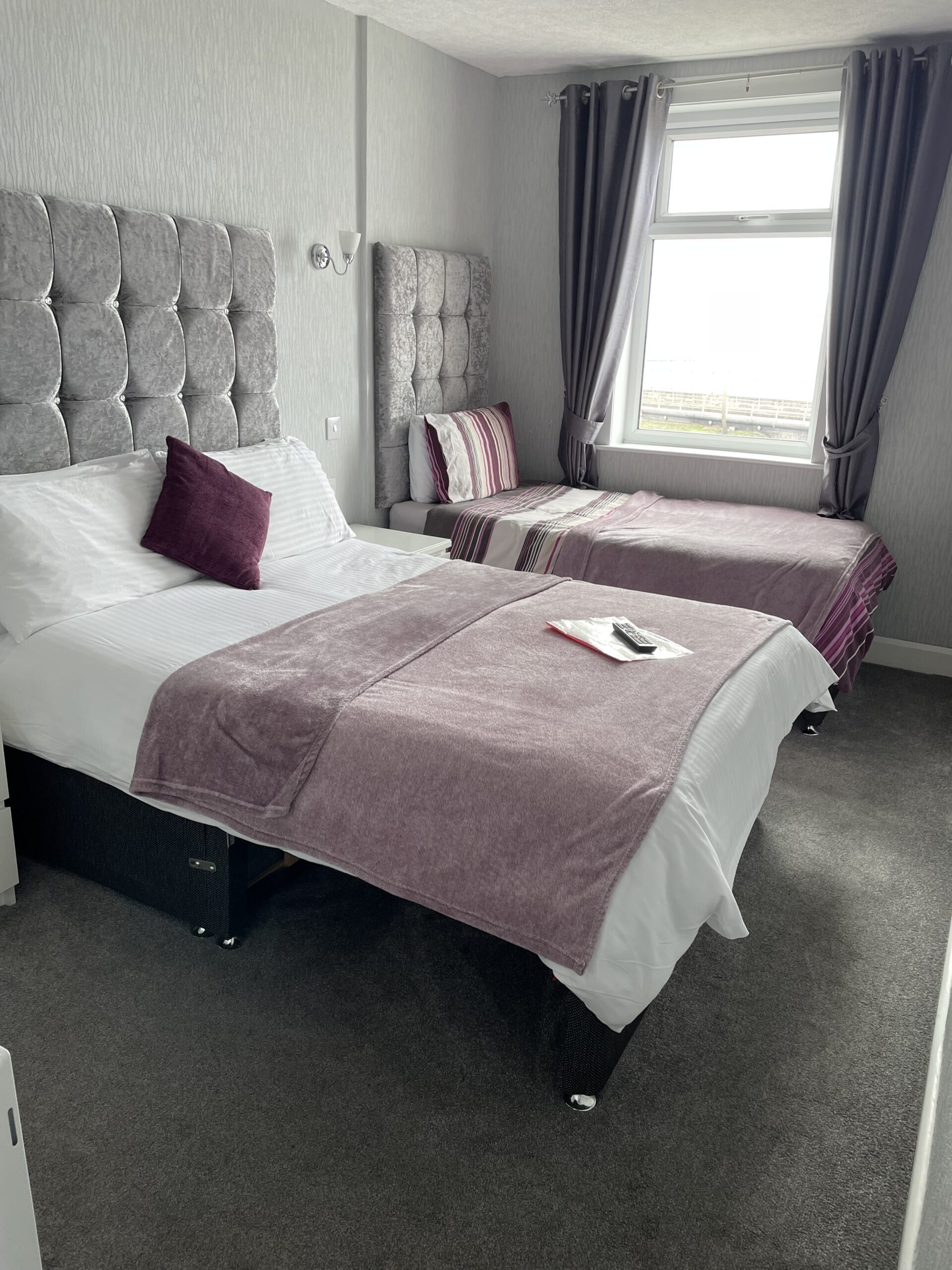 TRIPLE ROOMS
We have two triple rooms, both have a view of the Irish Sea.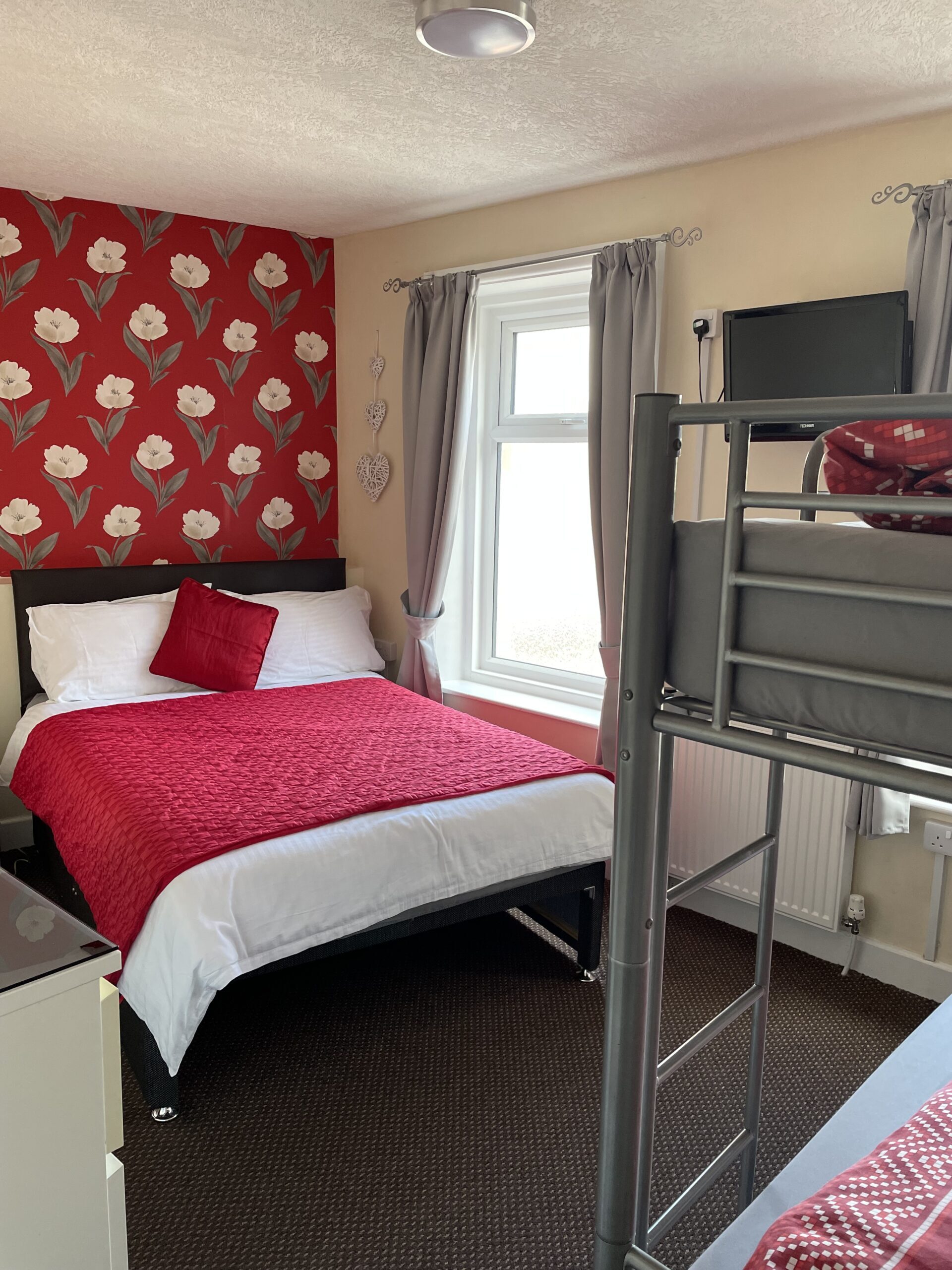 FAMILY ROOMS
We have three family rooms (each room accommodates four people). One room has a view of the Irish Sea.
Relax…. you have arrived at the Ocean Bay
Whether you just want to relax in our sun lounge with a drink, read a book or
just keep an eye on the kids while they play, we know you'll have a good stay.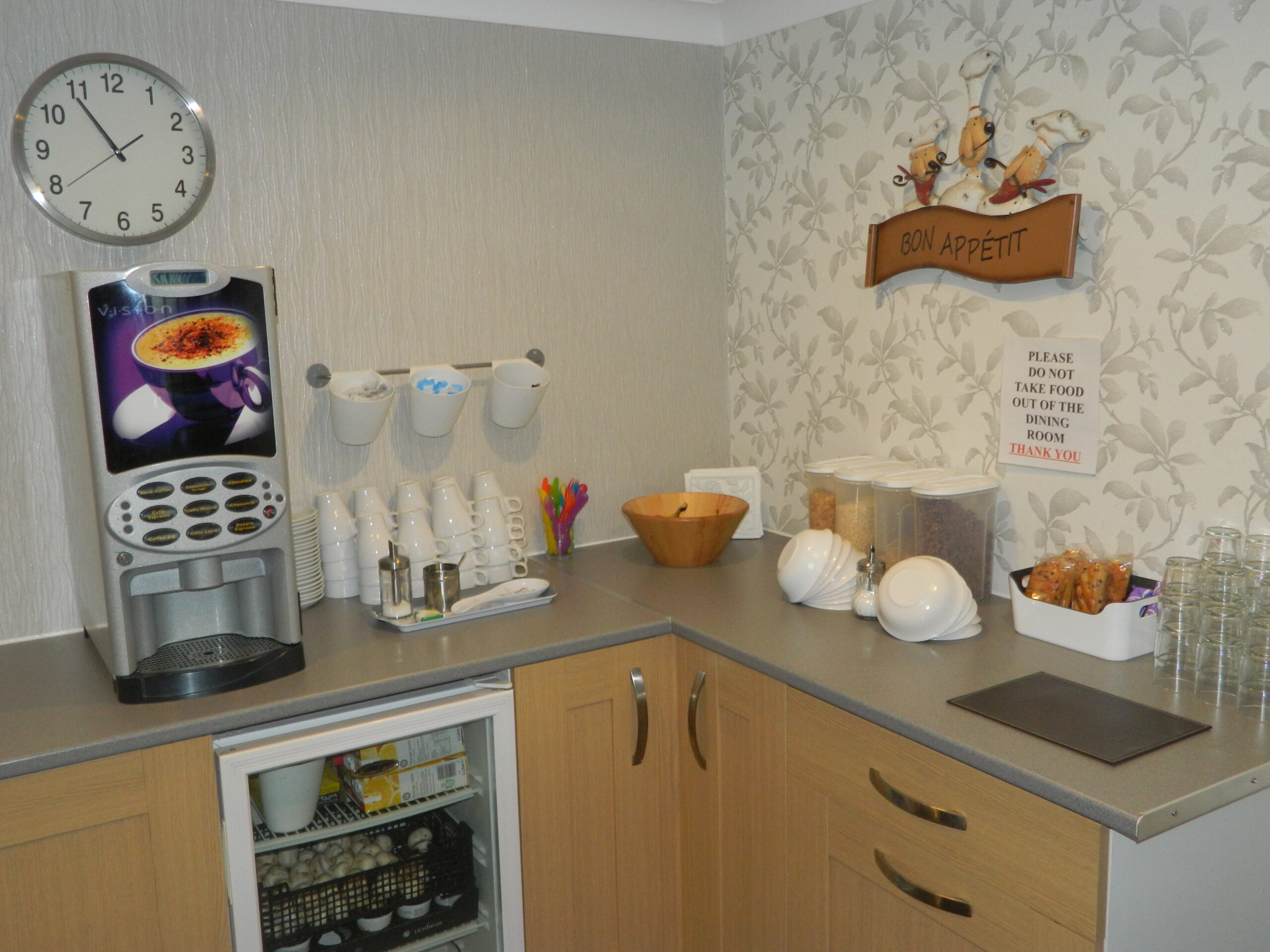 We have a great selection of hot drinks.
Sit Back &

Relax

in our Sun Room

Our sun room looks out over the Irish Sea.
About the Ocean Bay
The Ocean Bay Hotel is Family Owned & Run.
Contact us
The Ocean Bay Hotel
583 New South Promenade, Blackpool, FY4 1NG

Tel: 01253 343123 or 07788 120 167
E-Mail: info@oceanbayhotel.co.uk